ITINERARI
CONTATTI
CONTACTS
Head office - Milano
Tel: +39 339 8558730
Sports & activities
Italy offers endless and amazing opportunities for those seeking a vacation dedicated to sports and adventurous activities - for those who want to be in close contact with nature both during the summer and the winter, surrounded by breathtaking scenery and unique landscapes.
For mountain lovers, there are infinite options. During the summer: biking, walking, horseback riding, whitewater rafting and kayaking along streams and rapids, fishing in the pristine waters of rivers and lakes, paragliding and hang gliding over spectacular landscapes. During the winter, the mountains become a paradise for those who wish to practice winter sports. There are also several options for cyclists - from mountain biking to downhill and street biking with scenery boasting undeniable beauty and challenging hills to tackle. A number of bike-tour itineraries provide a range of ability levels and include the option of lodging in comfortable and practical bike hotels equipped to accommodate aficionados of this sport.
Whatever the season, whatever the passion, Italy is the place for a sports-related vacation beyond compare! Italy is the perfect background for cycling, rafting, mountain biking, hiking, horseback riding along amazing bridle paths... and many other outdoor sports and activities.
HOT AIR BALLOON
Experience the magic of flight, a bird's eye view on vineyards, lakes and hills; There's nothing quite like flying in a hot air balloon! Ask your travel consultant for a hot-air balloon ride over Tuscany, Piedmont, Emilia Romagna to experience the beauty of Italy from a unique perspective.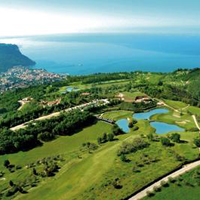 GOLF
Golf is a very modern game and yet maybe it is one of the most ancient. The love for nature, for the environment and for natural landscapes, today unites in the name of Golf more than 60 million people in the world, overcoming barriers of all kinds.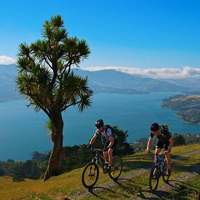 CYCLING & COOKING
For who has passion for cycling and for the culinary arts, we suggest to contact our travel experts and guides to plan the best itinerary through Italy designed to be a vacation, not a race! Our pace is relaxed in order to enjoy the scenery around you! These are just some example of sports and activities.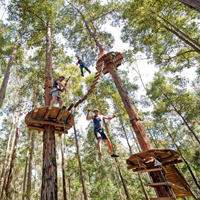 ADVENTURE PARK
The park stretches on the trees in the locality. Ronco, a few minutes from the center of Cortina, at the Olympic bobsled track. It consists of six courses, differentiated by height and difficulty: 52 steps from one tree to another, for a total of 650 meters in length.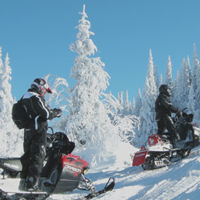 CIRCUIT SNOWMOBILE
You can drive a snowmobile on Lake Antorno, in the locality Misurina, about 3 km along a path that winds through the woods located at the foot of the Three Peaks.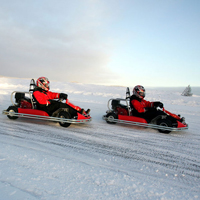 ICE KART
The activity of driving go-karts takes place along a path of 300 meters with hairpin bends and straights. The fund has a thickness ranging from 30 to 50 cm of snow and ice.




We invite you to contact us by phone, email, or post with your ideas. One of our expert consultants will be at your disposal to design special tours for your week and weekends in Italy. Please contact us to discuss which hotel and experience is most suitable for you.
Contact us to design your own itinerary!