15 off-the-beaten-track places in Italy you didn't know existed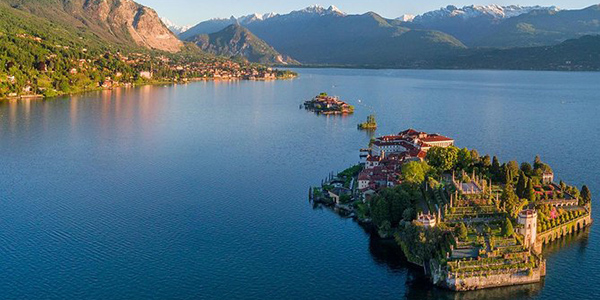 Lake Maggiore
The Italian Lakes is an incredibly popular region of Italy, famed as it is for its stunning scenery. Its mountains act as the backdrop to its beautiful clear lake waters. However, those looking for a quieter travel experience in this part of Italy should visit the less well known Lake Maggiore. Just as beautiful as its neighbour Lake Como to the East and Lake Garda to the West, it is far less busy. Stresa is the most bustling of its lakeside towns but, even here, holidaymakers will find it less crowded than the equivalent towns on the other lakes and yet there is just as much to offer, particularly if you have a love of the outdoors and are looking for a holiday filled with sightseeing, walking, cycling, swimming and an array of other watersports.
Contact us to design your own itinerary!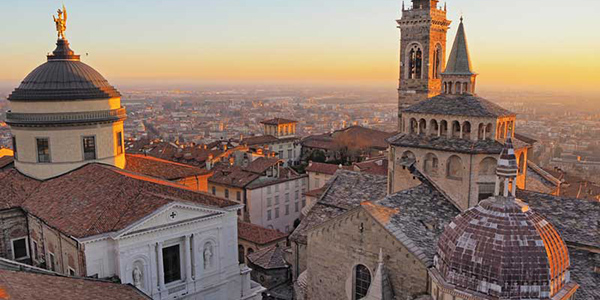 Bergamo, Lombardy
The real star of Lombardy is Bergamo, a town often ignored by travelers, this romantic walled city is one of the most beautiful in Italy and is filled with cobblestone streets and old palaces. Bergamo is one of the most interesting, yet underrated cities in all of Italy. Among the many things to see and do in this historic city, my absolute favorite place to visit is a hidden gem called Città Alta. One of the most interesting things about Bergamo is that it is divided into two completely different parts within the same region.

The lower, more modern part of the city is called Città Bassa. This is where most of the residential areas of Bergamo are located. The older, more historic part of the city is Città Alta, whose name translates to "High City" and sits tall overlooking Bergamo below. Surrounded by historic buildings and breathtaking architecture, the square has often been referred to as one of the most beautiful piazzas in all of Europe.
Contact us to design your own itinerary!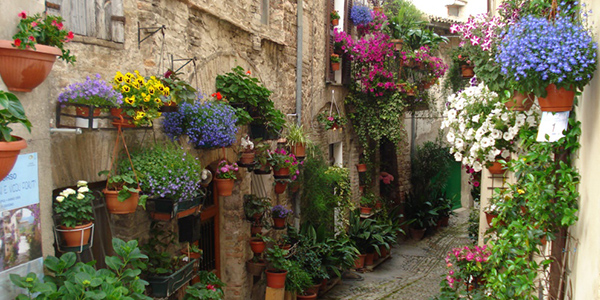 Spello, Umbria
Whilst the Umbrian region borders Tuscany, many of its towns and cities are less well known than its more popular neighbour, perhaps as they don't boast the arguably more spectacular architecture and sights of cities such as Florence, Siena or even Pisa. And yet the region is just as beautiful and its hilltop towns and villages are just as worthy of a visit.

The most popular towns in Umbria include Assisi, Orvieto and Todi. However, Spello has just as much to offer but, for some reason, has escaped the crowds of tourists traipsing up its cobbled streets. If you can, then definitely visit during the Infiorata in May and June or in the Summer months when the residents ensure that its narrow streets are filled with an explosion of colors from the many floral displays that the locals take pride in.
Contact us to design your own itinerary!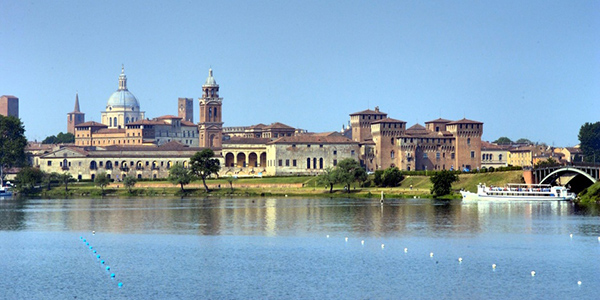 Mantova, Lombardy
Of all the cities on this list, Mantova (or Mantua in English) may be the most truly off the beaten path in Italy that you can get. I'm almost hesitant to write about it because it is so undiscovered and one of the few remaining Italy hidden gems. Mantova is halfway between Milan and Florence, and an hour away from the Lake District. It has canals, a beautiful pedestrian downtown, great cafe culture, beautiful green spaces, and historic palaces. Mantua is more like a Renaissance architectural fantasy than a 21st century city. It remains largely untouched by urban development, and even the present population of around 48,000 is pretty much the same as centuries ago.
Contact us to design your own itinerary!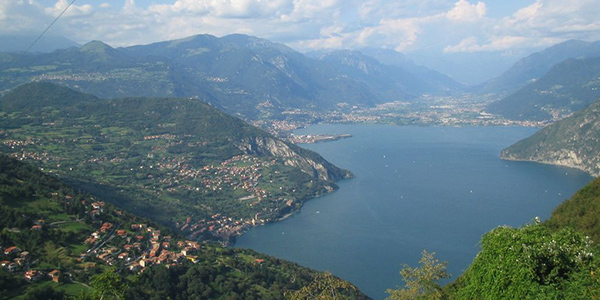 Monte Isola and Lake Iseo, Lombardy
If you never heard of Lake Iseo, you're not the only one. Situated north of Brescia, Lake Iseo is one of the ultimate unsung hidden gems in Italy. Lake Iseo is probably the least known Italian lake, even though it's home to Europe's largest lake island. Monte Isola has 2,000 residents and no cars or traffic. It's quiet and calm atmosphere makes it a great choice if you want to experience Italy while getting away from the tourist hordes. Here lies a place which is both unique and magical, where the unity of lake and mountain provide a fusion of colors and reflections. Enjoy a ferry ride to witness the breathtaking views and hidden wonders which the lake enviously reveals. During any time of the year a holiday at Iseo provides you with the opportunity to admire some of the loveliest natural pearls in all of Italy, taste local natural products and merge with unspoiled nature. What else could you ask for?
Contact us to design your own itinerary!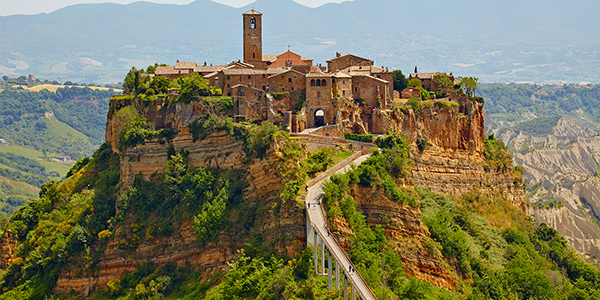 Sperlonga, Lazio
Tired of the crowds in Rome? Well, forget the capital and head to Sperlonga, one of the nicest villages in the country. A gorgeous Italian whitewashed village between Rome and Naples with a sandy beach, stunning waters and local charm. Spend some time admiring old palaces, the archaeological museum, gardens with plenty of flowers and the pristine beaches. A stay in Sperlonga is perfect to unwind and relax and I recommend it as a great overnight stop if you are traveling from the Amalfi coast to Rome and want a break from those stunning yet busy destinations.
Contact us to design your own itinerary!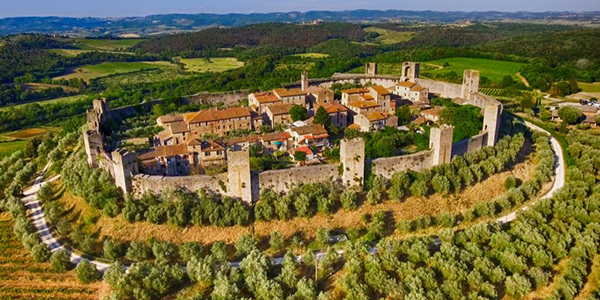 Monteriggioni, Tuscany
Monteriggioni is one of the loveliest walled hamlets of Italy, located in Tuscany in the province of Siena. It is an elegant village surrounded by a stunning landscape, and it's perfect for a romantic weekend. Monteriggioni is incredibly well preserved. It's as if time had never moved on. It is a medieval little village built in 1200 characterized by its perfectly preserved belt of walls; Towers that once impressed Dante Alighieri so much that in his Divine Comedy he compared them to "horrific giants". The village of Monteriggioni is at its most impressive as you approach from afar. The fortified walls and series of towers that were built to protect the village in the 13th century are still intact: the castle and surrounding walls were built between 1214 and 1219 by lords of Siena to defend themselves against Florence. The height of the towers was reduced in the 16th century to give them a lower profile and the surrounding embankments were built up, making them harder for enemy artillery to attack, following an unsuccessful siege of Monteriggioni by Florence.
Contact us to design your own itinerary!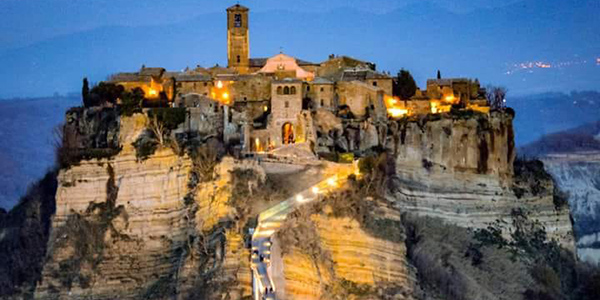 Civita di Bagnoregio, Lazio
Civita is a tiny town accessible via a long enchanting walkway from the town below it, Bagnoregio (hence the name Civita di Bagnoregio). The walk up the floating pathway takes 15 minutes. And once you enter the town - the silence and beauty is overpowering. With only 14 year-round residents, you'll feel like you just ascended into the most magical of all Italian villages! Wander around and venture down all the town's alleys and arteries to find a different breathtaking view down each path. Although it only takes about 20-30 minutes to walk down every street in the town, the sheer amount of photo opportunities around every turn is enough to keep anyone entertained for at least a few hours. If you work up an appetite, stop into one of the tasty local restaurants for lunch.
Contact us to design your own itinerary!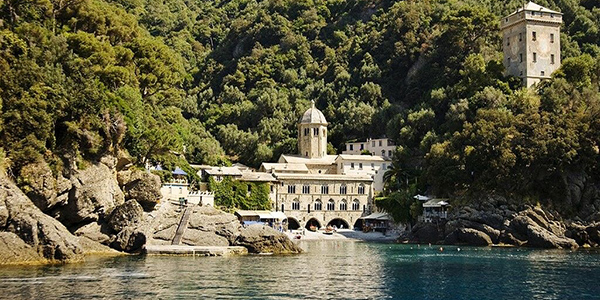 San Fruttuoso, Liguria
Next time you plan a trip to the Italian Riviera, don't miss the crystal clear waters of the tiniest beach town you'll ever see. Take a stroll along San Fruttuoso's pebbled sand, an entire two minutes from one end to the other. That's how small this beautiful beach is! Walk through a small tunnel walkway and up a set of narrow stairs to reach the few main streets in the town. In this hidden gem of Italy, check out the Abbey - it has been everything from a monastery to a pirate's den to the home of a princess. San Fruttuoso is, without a doubt, one of Italy's most beautiful beaches.
Contact us to design your own itinerary!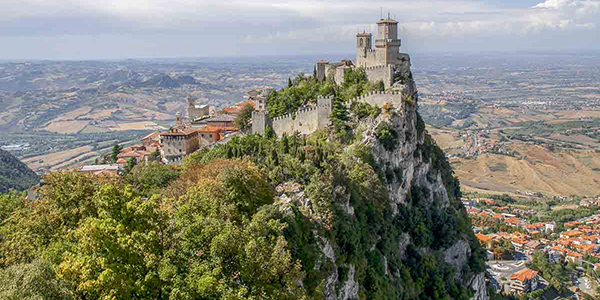 Brisighella, Emilia Romagna
There's no shortage of amazing views from anywhere in this quiet village in Emilia-Romagna. As you walk around Brisighella, which spans a whole 2 kilometers (1.2 miles) in length, look up and see a castle perched on one hilltop, a beautiful church on another and the iconic clock tower on yet another.

But the views don't stop there. An easy 20-30 minute walk up the hills takes you to each site, offering even better views of them and Brisighella. Don't expect people to speak English here -Brisighella is a true Italian village. But don't get discouraged, each and every resident will welcome you with open arms, ecstatic that visitors are enjoying the beauty of their home.
Contact us to design your own itinerary!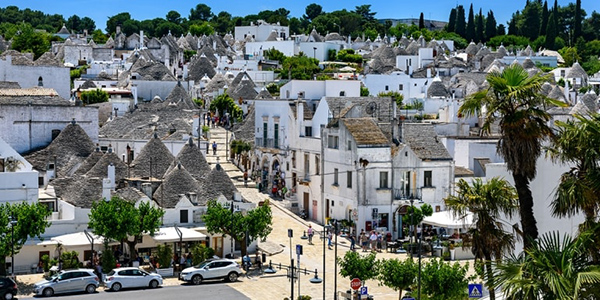 Alberobello, Puglia
Alberobello is a small town in Puglia, famous for its white, cone-roofed houses called trulli. The trulli of Alberobello are famous across Italy - the Trulli District counts as one of the 53 UNESCO World Heritage Sites in Italy. The conical-roofed homes give the small town a fairytale vibe. Alberobello, literally meaning "beautiful trees", has its origins in the rural life of farming and agriculture. Stop in for a local lunch at one of the family-owned restaurants that serve up traditional Southern Italian food. Today, the count's legacy lives on and the town boasts at least 1600 trulli houses spread out over two principal districts - Rione Monti and Pione Aja Piccola. And if you want to learn more about these magical little houses you can discover its trullis with a wonderful tour of history and architecture in the heart of Apulia.
Contact us to design your own itinerary!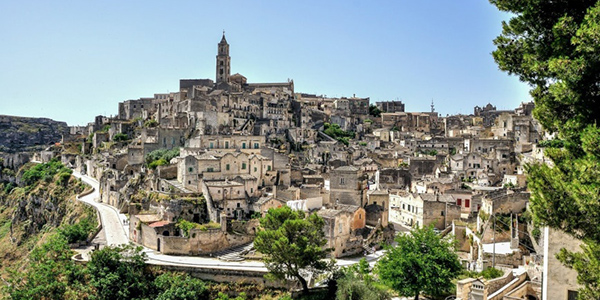 Matera, Basilicata
Tucked away along the cliffs of the Basilicata region is the village of Matera. Recognized as a UNESCO World Heritage Site, The cave-like homes and structures of Matera are carved out of the limestone rocks. There are two neighborhoods, referred to as "Sassi", made up of these stone dwellings. Dating back over 30,000 years (15,000 BC) during the Palaeolithic period, Matera is the runner-up for being the oldest continuously-inhabited settlement in history, behind Petra, Jordan. Matera is truly a hidden gem. With its incredible history and undeniable charm, it is a must-see if traveling to southern Italy.

Matera is only about 35 miles from the coast of the Ionian Sea, so a quick trip southeast will get you access to over sixty miles of Italian coast. The local cuisine, rooted deeply as far back as Roman times, is rustic and delicious. Don't forget to try Matera's own special bread, a staple that has an ancient tradition. Travel in Italy and visit Matera today, and see history right before your very own eyes!
Contact us to design your own itinerary!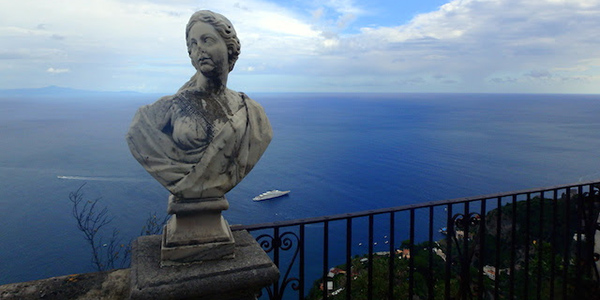 Ravello, Campania
Ravello is an ideal destination for someone who is looking for a quiet and peaceful experience. This scenic seaside hilltop makes every tourist mesmerized with the sherbet-colored houses, colorful groves, dense vineyards, and magnificent view of the Salerno Bay. Ravello is unique amongst the Amalfi Coast towns for its hilltop rather than coastal location. Following centuries of prosperity, the 12th century saw economic decline and much of its population moving to neighbouring Naples. Fortunately, this didn't rob it of its charm, and it remains one of the most beautiful towns in the area. No wonder people called this place "a piece of the most beautiful paradise on earth" as it features a mix of Italian charm, great Mediterranean food, and seaside relaxation.
Contact us to design your own itinerary!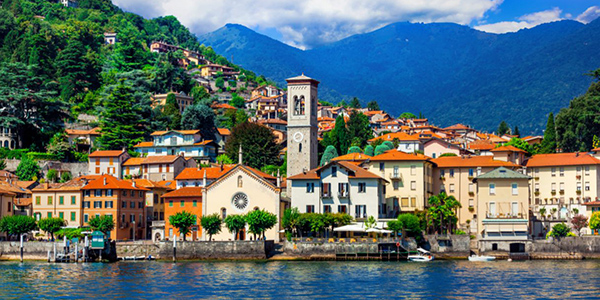 Torno, Lombardy
Lake Como is best discovered at a slow and steady pace, wandering throughout the many towns and villages that sprawl across the edges of the lake. Torno is one such small town I discovered on my time in Como - a small and unassuming little gem just a short ferry ride from Como itself.

Torno has been already inhabited in pre-Roman times. You can see ancient mansions and the San Giovanni church, which holds the Holy Nail relic. The most interesting of the church's relics is the Santo Chiodo, one of the nails used in the crucifixion of Christ. According to legend, the nail was given to the people of the town by a German bishop who sought refuge there on his way back home from the Crusades in 1099. The nail is kept in a casket locked by seven keys, one of which is held by the town's parish priest, with the other six kept by a number of the town's historic families. For nine centuries, the nail has been an object of veneration for the town's inhabitants.
Contact us to design your own itinerary!